Individual or team coaching sessions are available by Skype, phone, Facetime, Whatsapp, Wechat and FB messenger. We coach on these subjects:
artist management advice
career issues
PR & marketing
video recordings (tips for promos and musical content)
other questions related to music and art
One hour coaching sessions are 125 euros (VAT included) and contain a 20-minute pre-talk to understand the situation. The consecutively hour is thus solely meant for the coaching and advice.
Buy here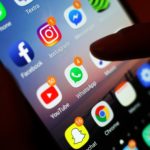 The Social Media has become powerful and not to underestimate part of our society. Today an essential part of the PR and Marketing strategy is the knowledge of how to behave and act on the social media. Audiences are using social media networks frequently, so we have to make sure to be present to reach, inform or influence them. Platforms like Twitter, Facebook, and LinkedIn can be excellent ways to promote your next event. However, one must be advised and knowledgeable of how to use the social media and how they work. Don't underestimate the complexity of those platforms requiring an external digital marketing specialist.
We help you define:
Which platforms are most used?
How do you choose the best platforms to use?
How do you set up your budget?
How to make a plan of action
In need of professional assistance? You find our email address in the upper menu under "contact".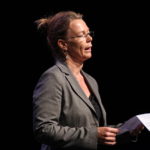 Irma de Jong is the Managing director and founder of Cicerone Music & Art (1998). She has collaborated with many renowned artists and orchestras. As a project manager, she organised various cultural projects, such as violin competitions, art exhibitions, music events and festivals. These multiple experiences with different working teams created her curiosity for generation management and audience development. It is her passion to (net)work together with different age groups and to look for fruitful working methods.
Irma regularly gives key-note lectures on various topics connected to music and art, like:
Audience development
Generation management and the digital shift
PR and Marketing: how to deal with it in the 21st Century
Cultural Entrepreneurship for musicians
Communication in the music business
The essence of Networking
Irma is also involved in e-learning and is the executive director of iClassical Academy, an online teaching classical music platform created by iClassical Foundation in Switzerland. Irma holds a Business diploma from the Hanze College Zwolle. She studied and received her certificates in linguistics and musicology at the Dutch Open University of Heerlen and obtained her Public Relations and Marketing diploma at the Dutch Institution for Marketing (NIMA).
Would you like to book Irma for your conference or a presentation? You find our email address in the upper menu under "contact".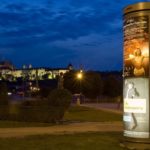 In the daily and internet life, it can become complicated to know exactly what tools to use for your publicity. But first and foremost you need to have a clear plan of what kind of publicity you want to provide and to what kind of audience.
What you communicate visually and verbally is part of your brand strategy. Many people don't know the difference between PR and marketing. Simple said: PR is about trust and image, Marketing is about sales.
It helps to maintain positive relationships with key audiences so you can build up a strong image. Today it is even more important for companies, artists, orchestras and promoters to build a good image, because of the strong influence customers and audience have. They have a voice and share their experiences and reviews online constantly.
For organisations, it is therefore even more important than ever to act according to their branding!
We help you figure out what publicity you need and why:
Purpose
Meaning
What kind of publicity
Elements (target, audience, tools, means)
What is important
and last but not least: we help you make a plan to develop and put into action your publicity tools.
Want to know more? You find our email address in the upper menu under "contact".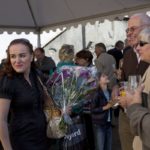 In your busy artist life, it is not always easy or possible to follow up to practical matters. We can assist you in many ways, and you can profit from our 25 years of business experiences.
We offer services for artists like setting up contracts or checking/negotiation, coaching sessions about branding and positioning, social media and digital marketing services. We can also follow up in contacting promoters, festivals or organise your tour.
The service can contain a simple one time action or can be provided for a more extended period. You can contact us for any need, and we'll make you a tailor-made proposal!
You find our email address in the upper menu under "contact".