Managing director and founder of Cicerone Music & Art
Irma is an established Senior Cultural Entrepreneur, who works in the classical music field for more than 28 years and has collaborated with many renowned artists and orchestras. As a project manager, she worked on various cultural projects, such as violin competitions, art exhibitions and events, and classical music festivals. Irma is also involved in e-learning and manages iClassical Academy. She holds a Business diploma from Hanze College Zwolle. She studied and received her certificates in linguistics and musicology at the Open University Heerlen (the Netherlands) and obtained her Public Relations and Marketing diploma at the Dutch Institution for Marketing (NIMA).
Producer, director, documentary maker and scriptwriter
Worked as a director for Mediaset TV Italy and collaborated with renowned guests and artists, such as Riccardo Muti, Paolo Limiti and Annie Lennox. He produced entertainment shows for RAI TV and theatres, for instance, "Notorious", a Rock/Opera show. He is the Music Video Director of an online music video platform of Master Classes for advanced students in classical music. Gianriccardo is specialist for web communication, video entertainment and music video recordings. He is also the responsible for Cicerone Italy.
In June 2023, we celebrated 25 years of Cicerone Music & Art! This is how it all started...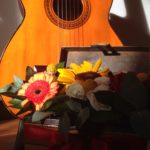 "It all began with me sitting on the balcony of the "Theater Vrijthof" in Maastricht back in 1993, listening to a dazzling performance of Bach's Double Concerto by the Limburg Symphony Orchestra; it's concertmaster Gil Sharon and Shlomo Mintz.
"What a great violinist!" I thought.
One year later, I started working as Mintz's personal assistant at the orchestra, and four years later, I opened my artist agency, Cicerone Music & Art.
Since music has brought me to many different countries, I've met artists and promoters of all ages and backgrounds. The past eight years have also brought me closer to online music communication and e-learning, which have become another passion of mine.
Communication through music is my passion. I love to organize and coordinate all kinds of activities. Music is vital in my life, and I enjoy working with creative people!"
Irma de Jong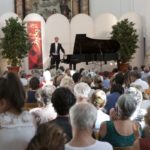 Over the past years, various experiences brought us from the Netherlands to Switzerland, Italy, Spain to Azerbaijan, Turkey, and the United States. We're proud to have served many different cultural places, venues, and museums, organizing concerts, festivals, violin competitions, and exhibitions. 
If you like to read about past projects and concerts, we invite you to click here.