Pianist, Co-Founder, Cultural Entrepreneur, Scriptwriter, Host at Virtual Concert Halls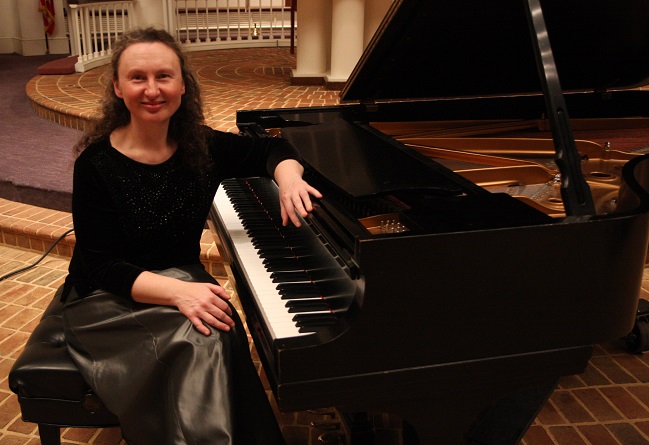 Pianist Anna Ouspenskaya recorded four CDs with her two piano trios Capital and FamTrio.
She is on the piano faculty at the Levine School of Music and has two solo CDs to her credit.
Anna Ouspenskaya is one of the most recognized performing artists of the Washington, D.C. area. Winner of  Second Prize in the Bach International Piano Competition in Washington, D.C. (1991) and finalist at the Bach International Piano Competition in Germany (1993).
Cultural Entrepreneur with a passion for building projects that promote and include communities.
Anna was born to a family of professional musicians. At the age of seven, she debuted with the Yaroslavl Philharmonic, playing Haydn's Piano Concerto in D Major. She graduated from the Moscow Central Music School and earned her Master's degree from St. Petersburg Conservatory.
Anna made her Carnegie Hall debut in 1999 and Kennedy Center debut in 2002; she performed Saint-Saens Fourth Piano Concerto and Tchaikovsky's Second Piano Concerto in New York City and Washington, DC.
A committed teacher, Anna holds a private studio in her home and is on the piano faculty of the Levine School of Music in Washington, DC. Her students won numerous awards in local and state piano competitions.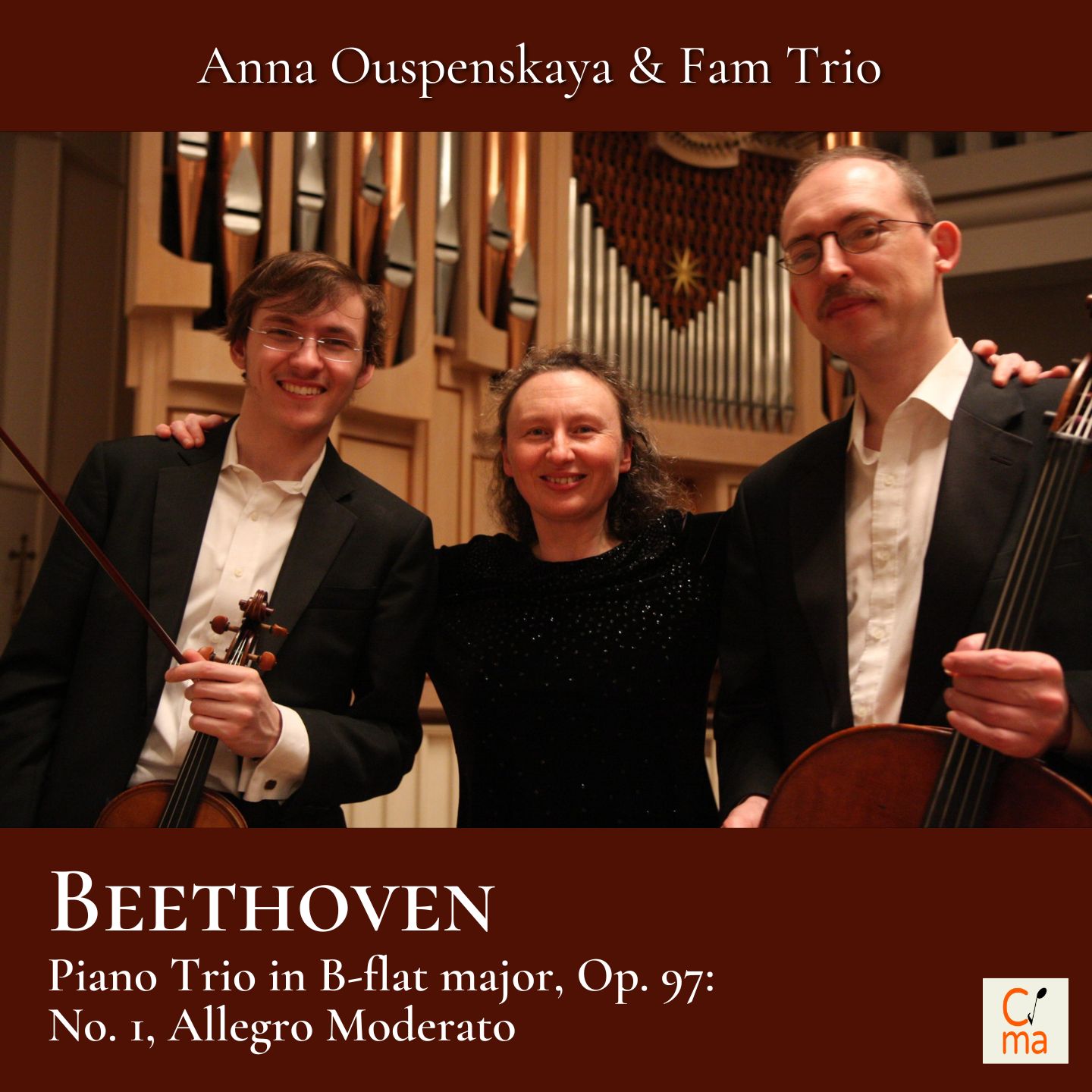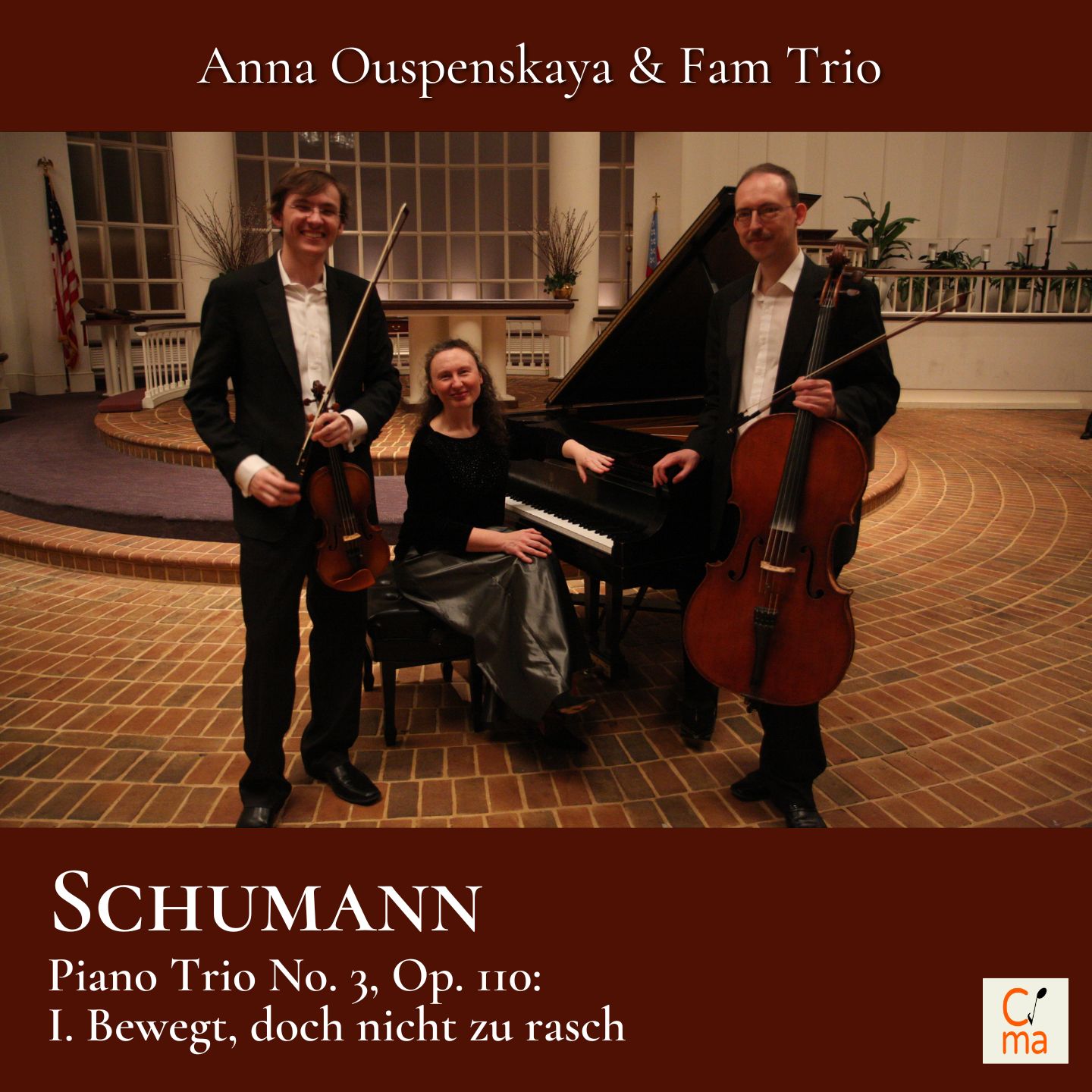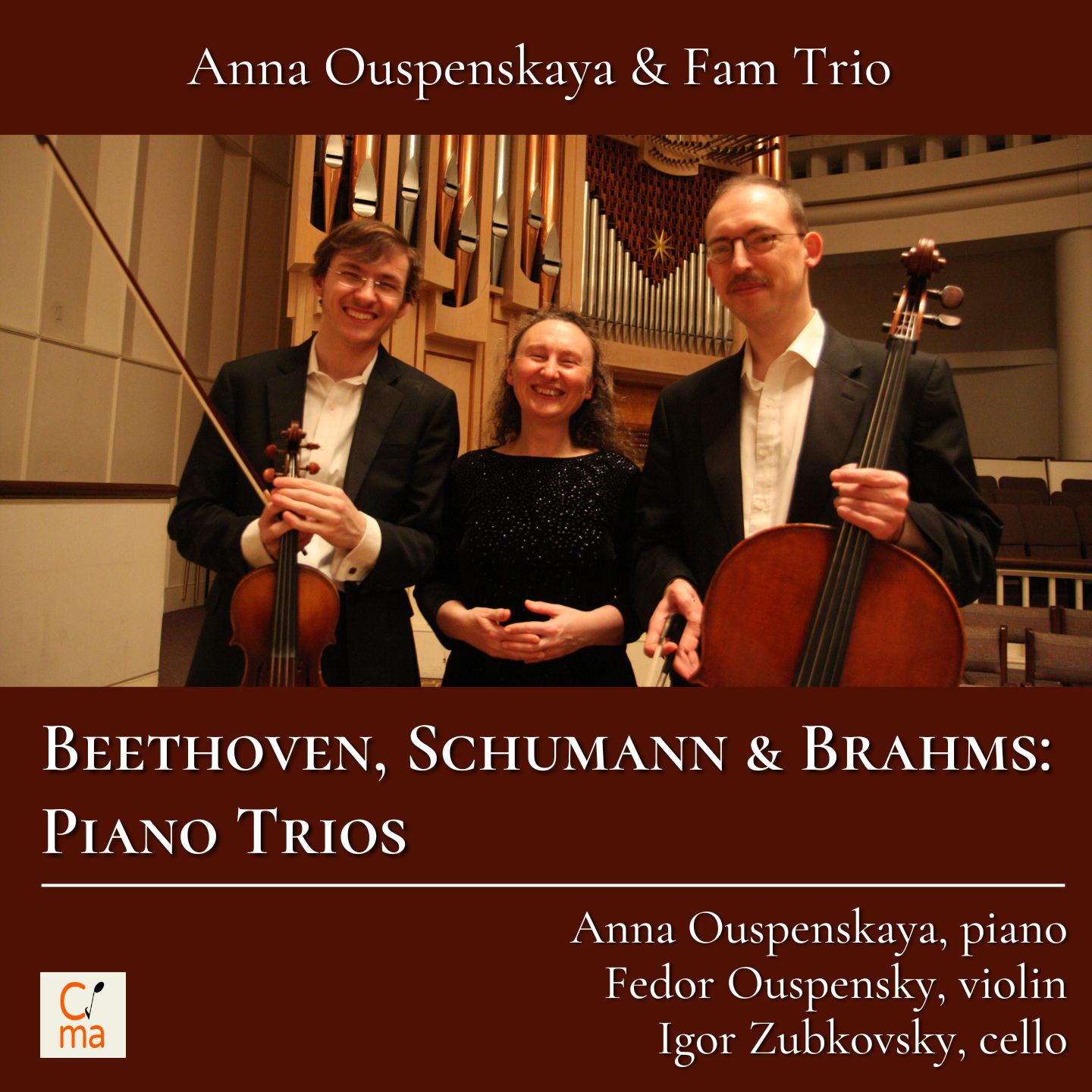 Credits CDs
Sound engineer - Paris Hollins & CMA Streams
Photographer ©Anastasia Chernyavsky
A wonderful trio with Russian and American roots
Capital Piano Trio (formerly known as Trio Moskva) was founded in 2001 in the United States by three young Russian-born musicians, all of whom have received international acclaim as soloists.
The trio gave a series of six concerts of all-Beethoven programs at the Lyceum, Alexandria's History Museum and was a part of the Musical Evening Series at the Corcoran Gallery; was invited to the prestigious Trondheim Chamber Music Festival in Norway and made their Kennedy Center debut in 2002. The trio performs extensively in Washington, D.C., and throughout the United States.
Pianist Anna Ouspenskaya is a Second Prize Winner of the Bach International Competition in Washington, D.C. She has concertized throughout nearly twenty states, as well as Europe. She appeared as a soloist with major symphony orchestras of the former USSR, and on major venues including Carnegie Hall and Kennedy Center. She has been a long-time faculty member at the Levine School of Music and has two solo CDs to her credit.
Violinist David Chernyavsky has won several competitions in Russia, France, and the US. As a member of St. Petersburg String Quartet, he participated in such famous music festivals as Mainly Mozart, Great Lakes Music Festival, Albuquerque Music Festival, Musica Mundi (Belgium) and many others. David has performed and taught master classes throughout the United States, Mexico, all over Europe, Israel, and Japan.  He is currently a member of San Francisco Symphony, and before that he held the position of Assistant Concertmaster with the Washington National Opera Orchestra.
Cellist Igor Zubkovsky is the Grand Prix winner of the Tansman International Competition in Poland. As a member of the Brahms Trio in Moscow, he won Second Prize at the Trapani, Italy, and First Prize at the Weimar Germany International Chamber Music Competitions. He has been recorded on numerous CDs, both as a soloist and a chamber musician. He is the author of numerous arrangements and transcriptions of duets and trios featuring the cello.
A piano trio group established by three family members:
Anna Ouspenskaya, piano
Igor Zubkovsky, cello
Fedor Ouspensky, violin
FamTrio is a piano trio group established by three family members: Anna Ouspenskaya, piano, Igor Zubkovsky, cello, and Fedor Ouspensky, violin. The three musicians played together for many years for their own enjoyment and as a way to introduce Fedor to the wealth of piano trio music, before forming an official group.
As Fedor's own interests in music developed, so did the casual pastime turned into a professional performing trio, with its own unique focus on bridging tested classics with contemporary music written in the XX and XXI centuries for a variety of settings such as opera, film, game, ballet.
FamTrio performs programs comprised of a mix of established piano trio repertory and their own arrangements and covers and is especially known for creating themed programs such as The Rings, which presents arrangements for piano trio written by Igor and Fedor of Richard Wagner's Der Ring des Nibelungen and Howard Shore's score for The Lord of the Rings.
Anna's work is always full of passion and dedication. Her inspiration flows over into the Fam and Capital Piano Trio, thus achieving a dreamy and evocative, mesmerizing atmosphere that brings the listener in a new world.
The unknown work Arno Babajanyan (1921-1983), a notable Armenian composer is characterized by powerful melodies, lush harmonies, and rhythmic vitality, perfectly captured by the Capital Trio.
— David Blue
We never get enough of Beethoven's Piano Trio work and the Fam Trio helps us to remember it with excellent interpretations.
— Tiago Carroll