1st Global TANGO Music Competition
The 1st Global Tango Music Competition is organized by
General Direction: Cicerone Music & Art, The Netherlands
Artistic Direction: Estación Buenos Aires, Argentina
Technical Direction: Virtual Concert Halls, USA
The Jury will be made up of three Argentine artists acclaimed in the world Tango scene
Rafael GINTOLI (Chairman)
Carla ALGERI
Oscar DE ELÍA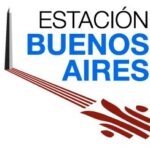 Coordination & Press: Irma de Jong
Artistic Coordination: Gabriela Olcese
General Production: Anna Ouspenskaya
Audio/Video & Marketing: Gianriccardo Pera

Our mission is to ignite the flames of creativity and camaraderie within the global tango music community. With a commitment to fostering cultural exchange and celebrating the rich tapestry of tango music, we aim to create an unparalleled platform where musicians from every corner of the world can showcase their artistry and passion.
Dates:
Application deadline - March 15, 2024
Selections March 20 - beginning of May 2024
Live Broadcast Winners Show - May 24
Gala Concert Winners - TBD, projected dates: end of 2024/beginning 2025
Two Categories:
Instrumental soloist (1 instrument only)
Chamber instrumental group (2 to 12 instrumentalists)
Ages
No age limit
Prizes That Match Your Artistry
We recognize the dedication and talent you pour into your music. That's why we're offering recognition and an exciting prize pool that reflects the prestige of this competition.
The following Prizes are awarded:
Gala Concert in Buenos Aires to be held during 2024 (date TBD)
Live Internet TV Broadcast of the Gala Concert in Buenos Aires on major video and social platforms
Promotional presentations (promotion PDF, website page, video presentation)
Certificates (sent electronically)
Special Masterclass Prize
Special Audience Prize
Digital Album Recording
Winners are also automatic candidates in the selection for performances at Carnegie Hall (season 24/25)

We're Calling All Musicians:
Embrace the Tango Spirit!

Are you a musician who lives and breathes the passionate rhythms of tango?
Then, this is your chance to shine on a global stage and share your musical soul with the world.
Join us for an extraordinary journey into the heart of tango music.
Apply here